Thoughtful,

digital and

experienced
Thought and Mortar is a Bristol-based creative agency who specialise in user experience design and Shopify development. We are a small, but perfectly formed team who take pride in working alongside our clients to build top notch websites and apps.
As a company, we advocate an approach where research, design and code are naturally inseparable. Only by fully understanding the task at hand can we deliver thoughtful digital experiences.
---
Ben Wellby
Ben loves all things UX and takes great care in unpicking every last detail in order to understand the challenges and needs of our clients and their users alike. Carefully crafting user-centred journeys and then bringing them to life is what makes him really tick.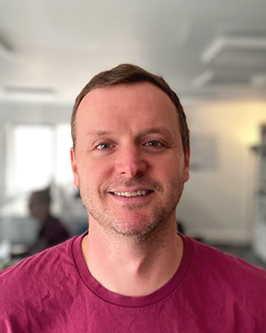 Simon Mosse
There's never a dull day when Simon is at work. His enthusiasm makes for a spirited and free-flowing way of approaching design. While his main interests lie in the creative camp, he also thrives making sense of UX conundrums and sifting through front-end code.
James Cantwell
James looks after the heart of any project. He seamlessly joins up the tasks, teams and project goals to deliver the best experience possible to both user and client. He makes complex project management look easy, and is the coolest of heads in any situation.