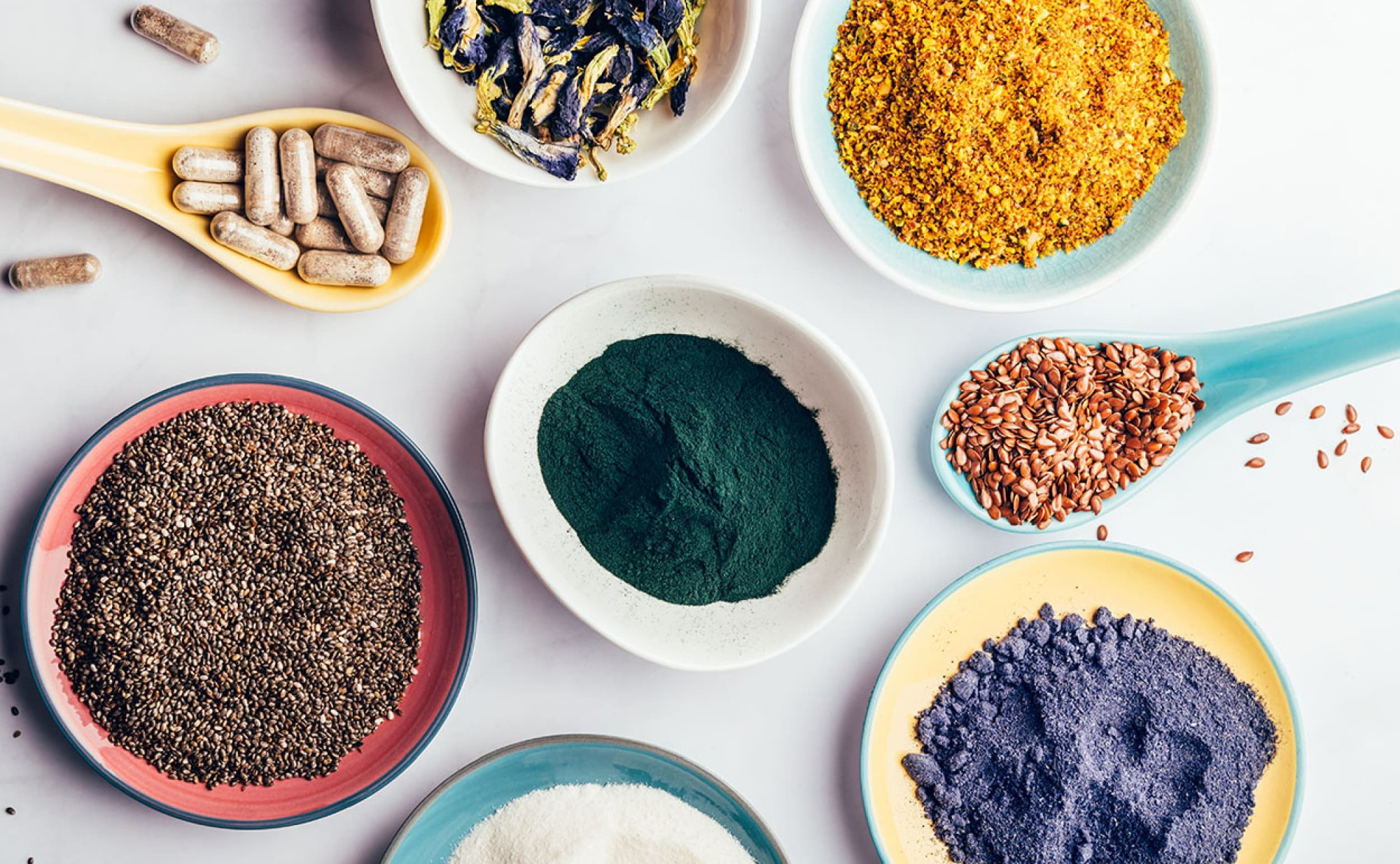 Case study
Just Ingredients
Starting with a seamless (and uninterrupted) migration from Magento to Shopify, Just Ingredients now serves up 1,200+ products for over 85,000 trade and retail customers – and counting.
40%
increase in total orders
34%
increase in basket value
42%
returning customer rate
Behind
The thought
The Just Ingredients offer is simple: the one-stop online shop for finding the world's best ethical, natural and healthy ingredients. But their brief was complex. Following our strategy and planning phase, we needed to:
Re-platform from Magento to Shopify, without interruption

Respond to changes in consumer behaviour during the pandemic

Serve the different needs of trade and retail audiences, and the right content for each

Define, design and build bespoke solutions for non-native functionality
Visit Just Ingredients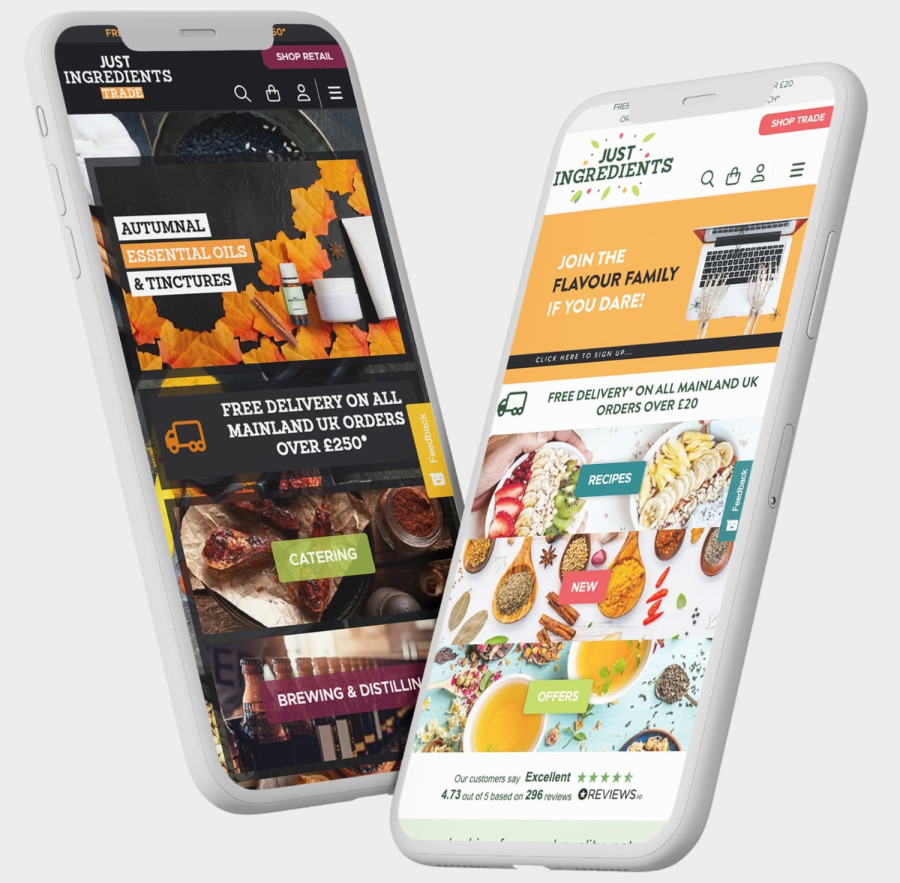 Behind
The mortar
Fundamental to the new Just Ingredients Shopify Plus store was meeting the very different needs of trade and retail customers, not least because of the spike in direct retail during the pandemic. Much of this functionality isn't supported natively by Shopify, so we developed our own fixes. Here's what we did.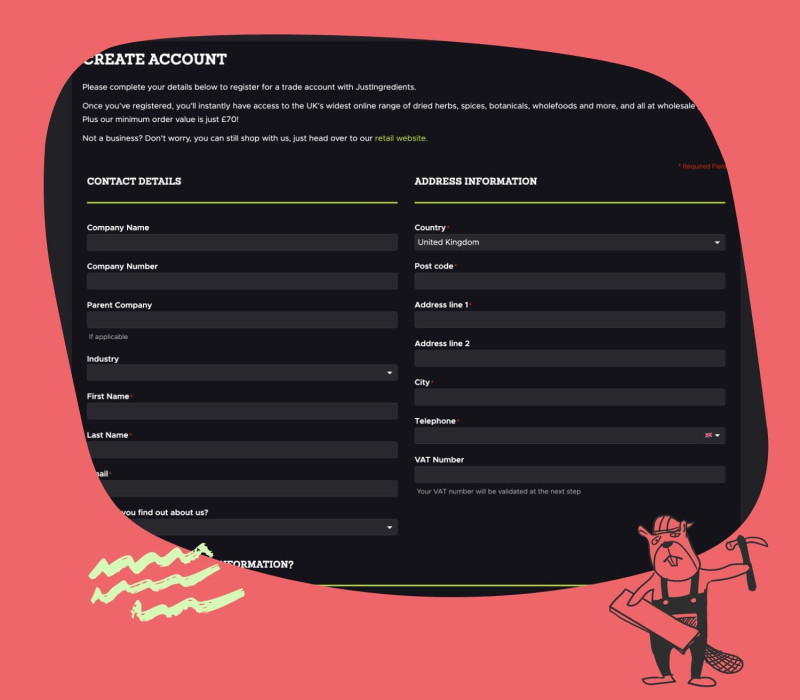 Making it work for trade
We developed a range of features to more effectively meet the needs of the trade audience.
Trade-specific sign-up form – capturing customer data to enhance profiling and CRM

Tailored trade content – using customer tags to target content, from bespoke services to technical documents

Payment options – introduction of BACS payment for validated customers

Trade prices – targeted pricing for product variants across the site

Loyalty rewards – unique logic to deliver loyalty rewards for trade and retail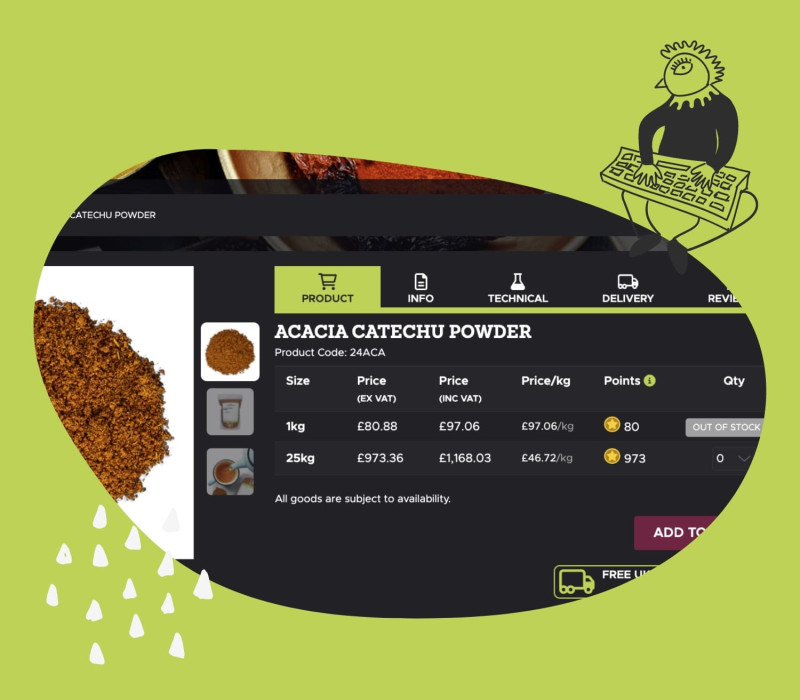 Dynamic VAT pricing
Just Ingredients needed a clearer process for VAT-exempt trade customers.
Tax-free browsing and checkout – by submitting a valid tax number, trade customers can browse and checkout, tax free

Geo-located pricing – accepting VAT and other European tax codes to dynamically display tax based on location and delivery address
Pro-rata shipping tax
This was a new one for us, and required development of complex scripts that would work in the Shopify Checkout to calculate how much of the cart's contents is taxable. From there, customers are charged the right amount of shipping tax.
Bespoke Xero accounting integration
To deliver complex tax reports, the Just Ingredients site needed to integrate with Xero, its accounting software. We got the Shopify API and Xero API talking to each other, developing complex logic to retrieve Shopify data and build the tax reports for Xero.
"Thought and Mortar were a pleasure to work with on this project and are highly recommended."
Just Ingredients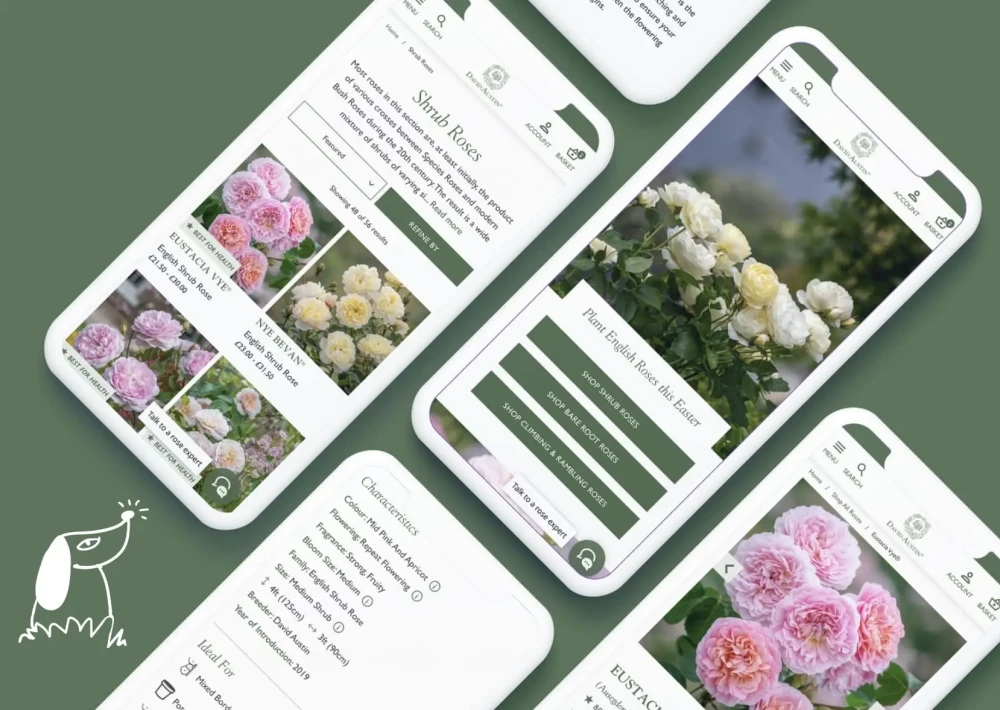 David Austin Roses has been the home of exquisite English Roses since 1961. With big international growth plans the brand needed its store to match. With our support sessions have increased by 64% and year-on-year sales by 11%.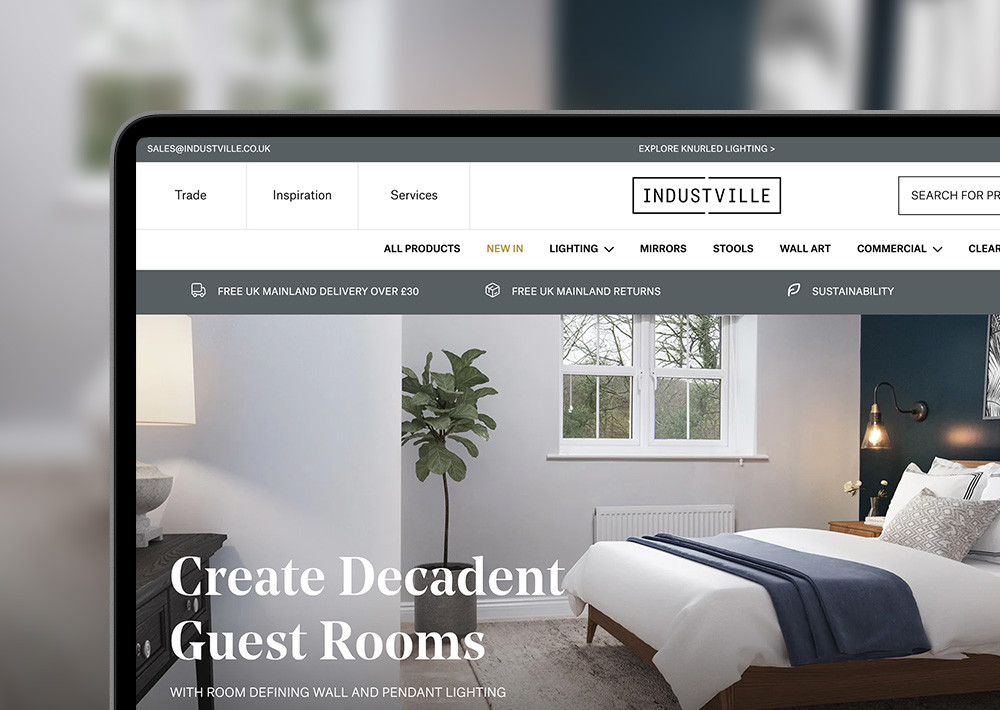 Industville is the luxurious destination for contemporary industrial lighting. A custom Shopify store brought its bricks-and-mortar business and distinctive visual identity online, boosting sales by 28% and total orders by 53%.