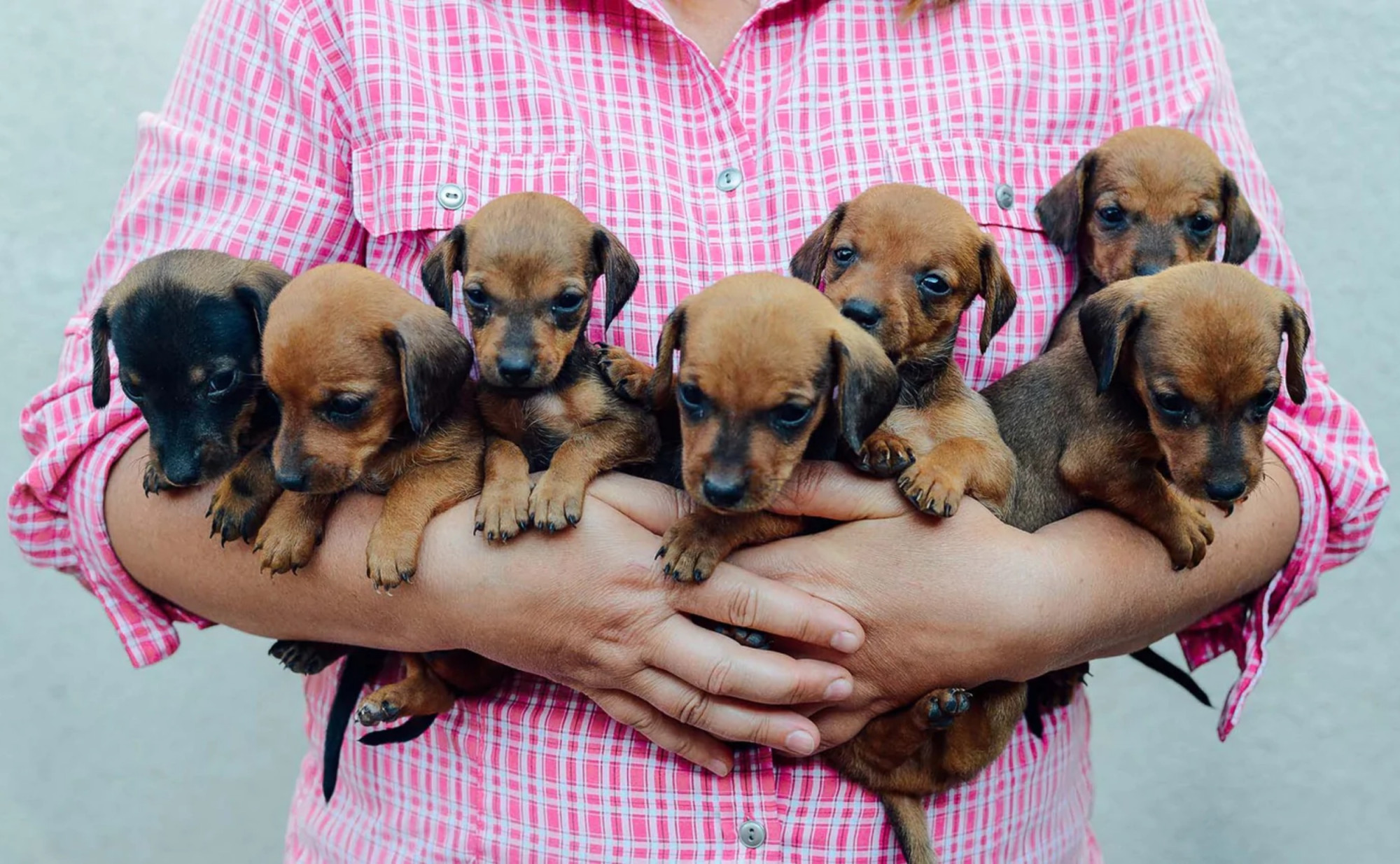 Case study
Green and Wilds
All stemming from a conversation with a friend about Antler Dog Chews, Green and Wilds are all about natural, healthy products for our four-legged friends. They have a clear and direct vision to be a major brand in environmentally sustainable, nutritious, and just-plain-good products for pets.
Green and Wilds came to us with the vision of unifying their existing retail and trade stores whilst migrating from OpenCart to Shopify.
44%
decrease in bounce rate
129%
increase in average session duration
24%
increase in average page load time
Behind
The thought
2 separate stores and customer focus, B2B or B2C (aka Trade or Retail)

Unique content for both stores, but consistent messaging and branding across both (eg Ex-VAT for Trade store).

Sites must be sympathetic to existing brand on packaging design
Visit Green and Wilds
Behind
The mortar
We have agreed to the use of a third party theme as a basis for both B2B and B2C websites, with a view to customising this initial theme to the point where it fulfils the Green & Wilds website requirements, and authentically represents their digital brand online.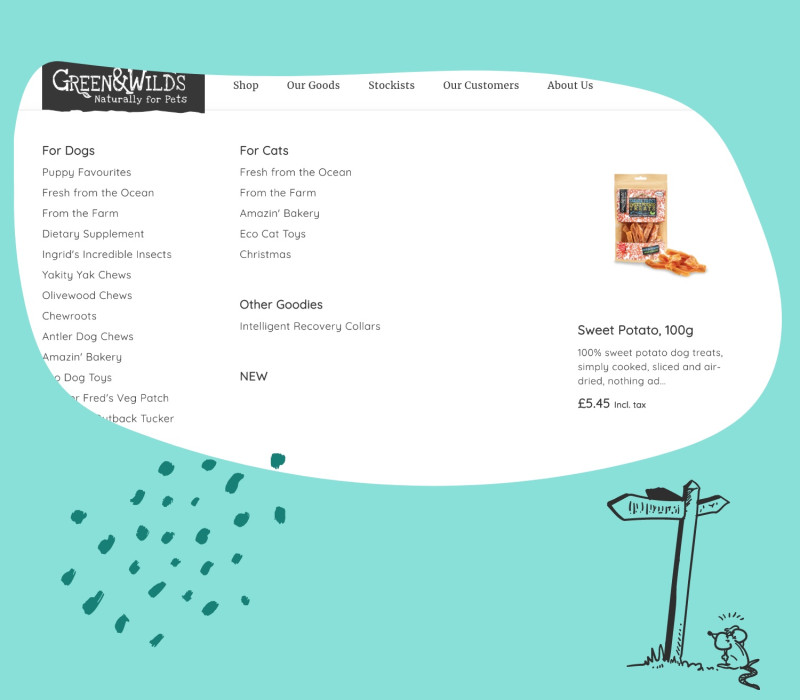 UX
Large enough navigation system to accommodate existing Green & Wilds site structure and product catalogue

Simple to use, responsive design that supports customers who use their devices to buy products 

Clear, uncluttered product grids with opportunity to implement granular filtering 

Customisable collection lists and collection details templates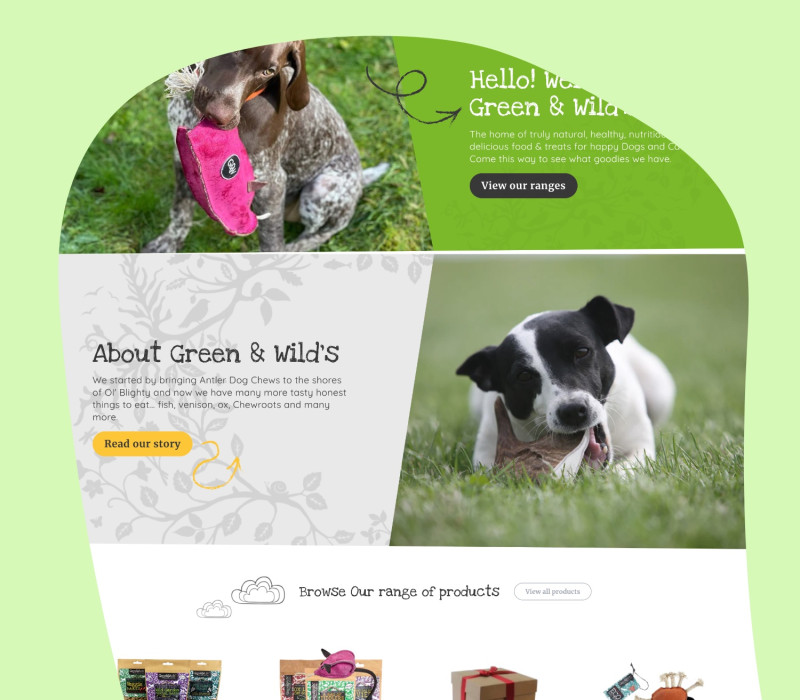 Design
Variety of customisable page sections

Variety of content block options/layouts

Minimal design so Green & Wilds brand can be implemented without significant integration

Flexibility of code base and layout decisions to allow meaningful UX improvements and customisation
Performance
Image sizing delivery and codebase

Deferred off-screen content (eg image lazy loading)

Performance with larger catalogues or larger pages of content (multiple images, sections, sliders)

Structure data markup (SEO consideration)
"Thought and Mortar developed our new  website and migrated our store from Opencart to Shopify.  They set up the backend integrations and managed our bespoke requirements.  They were helpful, informative, patient and friendly and went out of their way to make the transition as easy and user friendly as possible and continue to give us excellent support."
Green and Wilds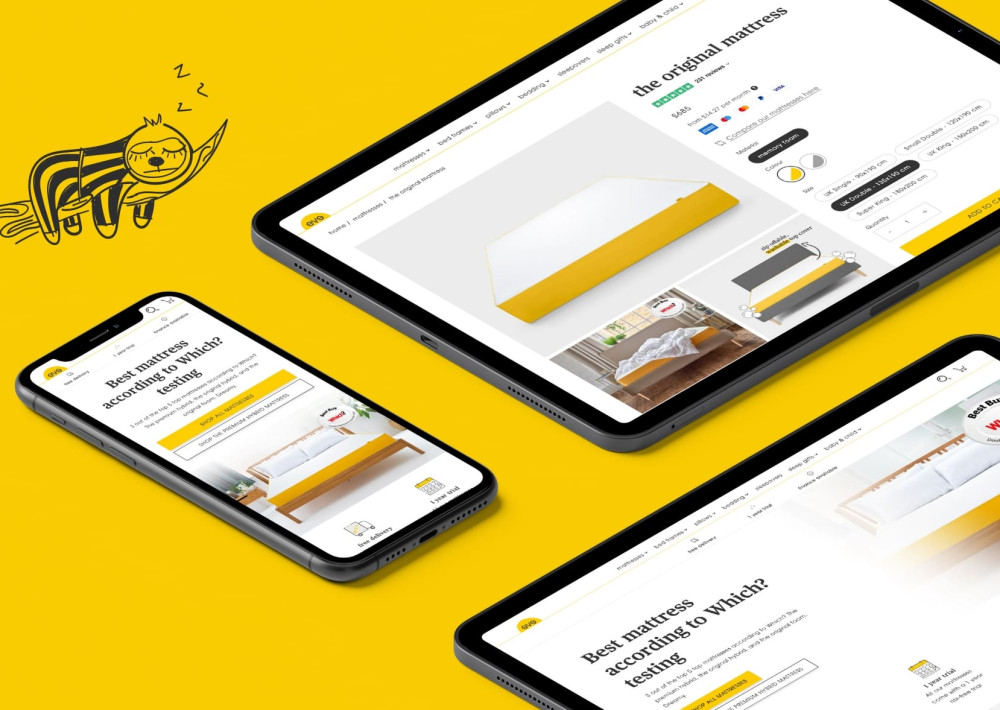 eve sleep is all about the "brilliantly bright-eyed and bushy-tailed bounciness" that comes from a great night's sleep. The award-winning sleep-wellness company came to us for a shiny, new Shopify 2.0 website.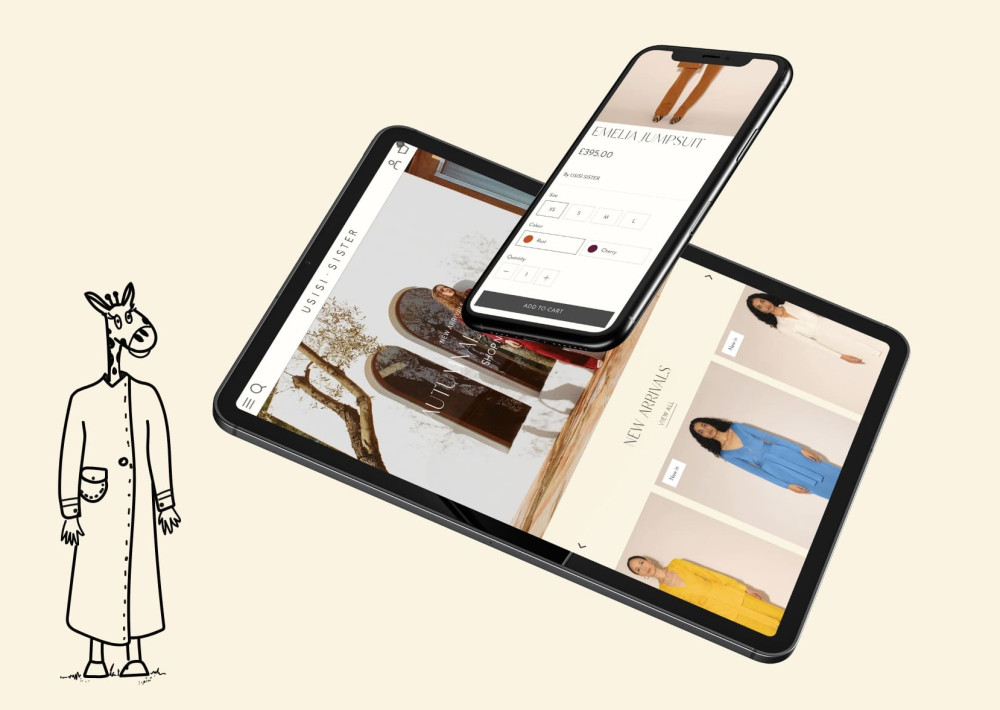 The premium womenswear brand – and proud pioneers of the slow fashion movement – was growing fast. But its site wasn't up to scratch. With a bespoke theme and smarter functionality, the brand's sales went up by 127%.