If, like me, you've been living under an ecommerce-shaped rock for years, you might not have heard of Shopify. In this article, a newbie (that's me!), who is lucky enough to be surrounded by Shopify experts on a daily basis, offers some insight into Shopify's fast-growing, global ecommerce platform and why it is so popular.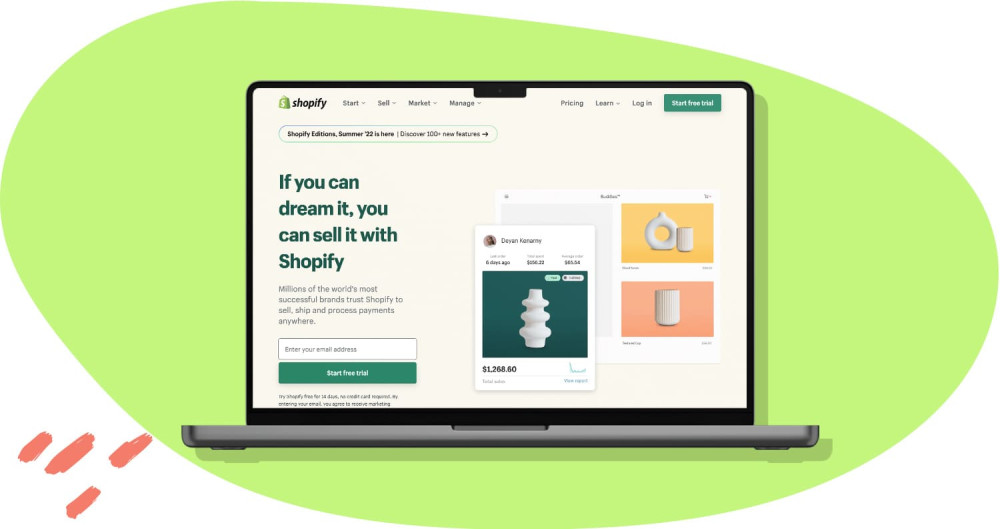 What is Shopify?
Put simply, Shopify is an easy-to-use, subscription-based platform that allows you to sell products to customers anywhere in the world in a straightforward way. It applauds itself on being simple to use, thus suitable for ecommerce beginners, as well as harbouring the versatility to meet your needs as your business hopefully grows.
There are five different Shopify plans to choose from when setting up a store1:
Starter: for selling products through social and messaging apps (£5/month)

Basic: for new ecommerce businesses with occasional in-person sales (£19/month)

Shopify: for growing businesses selling online or in-store (£49/month)

Advanced: for scaling businesses that need advanced reporting (£258/month)

Shopify Plus: for higher volume, enterprise businesses ($2,000/month)
The range of both price and functionality means that Shopify has become a catch-all for anyone wanting to sell products online: from those who created a side-hustle out of their home during the pandemic, to international household names like Decathlon and Tesla. This in itself explains Shopify's 1.75 million+ merchants2: it suits a lot of people and their businesses.
But, with a huge range of ecommerce platforms available, I couldn't help investigating (with the incredibly patient guidance from the wonderful Shopify experts I get to work with): what makes it such a popular platform?
Why is it so popular?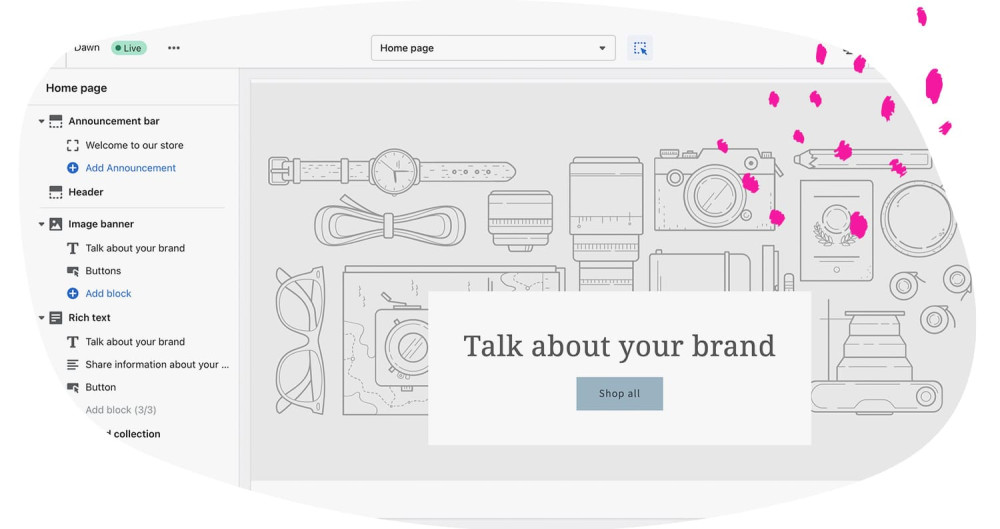 It's user friendly
Shopify is easy to use. The Shopify theme editor makes it easy to visualise and customise your theme. Alongside this, the user interface is friendly and easy-to-navigate (even for newbies).
There are numerous free and paid themes that you can install in seconds. All themes in Shopify's theme store use the same templating language (Liquid) which, according to one of our in-house experts, is a "nice and easy-to-learn" templating language. All themes are vetted and approved by Shopify before they are added to the theme store, which means you can be confident that you are getting a great theme with good-quality code.
Shopify also has top tier, 24 hour customer support if you need assistance with your store. They offer all kinds of help ranging from support advisors and user-friendly help documents (their technical documentation is incredibly extensive), to their own Shopify Learn and Community areas. Additionally, it has an incredible community of merchants and developers. Facebook, Slack channels, and Discord servers: there are various online communities and excellent Shopify forums where Shopify experts can respond within.
It's fully hosted
It's a hosted platform, meaning you don't have to worry about any of the faff of configuring and owning a server, because Shopify does this for you. Shopify's servers and content delivery networks are geographically spread across the globe, so no matter where you are, your store will be served by a server that is nearest to you.
Added to that, Shopify has its own native payment gateway that is supported in 19 different countries and accepts a variety of global currencies. Shopify also supports hundreds of other certified international payment gateways. There is no lack of choice with PayPal, Stripe, Amazon Pay and Klarna all being popular payment gateway choices. Therefore, you can be assured that the checkout and payment processing steps are secure, giving merchants and customers peace of mind.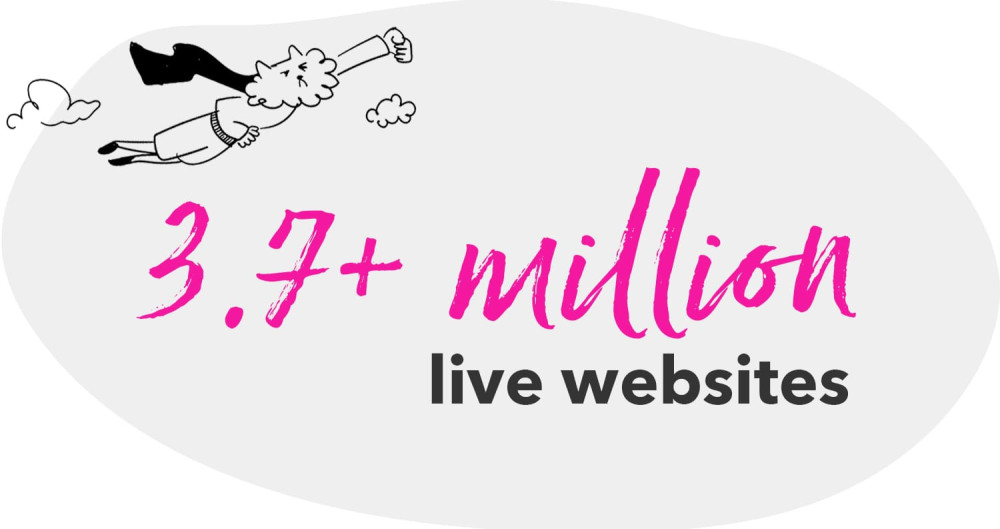 It's a safe bet
Shopify is the 5th most popular Content Management System in terms of global market share, with over 3.7+ million live websites3 and 20% of the market share in the UK4. Shopify's steady merchant growth from 42,000 merchants in 2012 to 1.75 million in the first quarter of 20225 shows how increasingly popular the ecommerce platform is becoming, and it's likely to continue.

At Thought and Mortar, we're certified Shopify experts. We use Shopify to create powerful ecommerce experiences for every client. If you're already a Shopify merchant wanting a beautiful new website, looking to move to Shopify from another ecommerce platform, or are just starting out on your ecommerce journey, we'd love to partner with you to take your business further with Shopify.

Get in touch and let's find out what we can do together.