Thoughtful,

digital and

experienced
Thought and Mortar is a Bristol based digital agency, specialising in Shopify design and development. We help our clients to build successful e-commerce stores.
As a company, we advocate an approach where research, design and code are naturally inseparable. We believe that only by fully understanding our clients and the task at hand can we deliver thoughtful digital experiences.
---
Ben Wellby
User Experience Director
Ben is a dedicated UX specialist who takes great care in understanding the challenges and needs of our clients and their users alike. Carefully crafting user-centred journeys and then bringing them to life is what drives his creativity.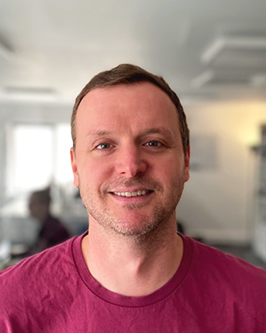 Simon Mosse
Creative Director
Simon is a talented UX designer who specialises in e-commerce solutions – specifically Shopify. He strives to create elegant digital journeys which delight the user and deliver a practical, successful outcome for the client.
James Cantwell
Project Manager
James effortlessly joins up the tasks, teams and project goals to deliver the best experience possible. His calm and collected attitude helps to bring the most complex of projects to a simple and successful conclusion.
Owen Lister Draper
Shopify Developer
Owen specialises in bringing designs to life and ensures that everything functions seamlessly. He is an excellent problem solver and regularly draws from his wealth of experience to reach a balanced solution.
Harry Francis
Shopify Developer
Harry is an accomplished Shopify developer with a diverse skillset ranging from full store-setup to advanced metric analysis. Don't let his age deceive you, he is wise beyond his years.
Jim Hall
Junior Shopify Developer
Jim is a dedicated and hard working Shopify developer. He has a great eye for detail and enjoys bridging the gap between UX design and development.